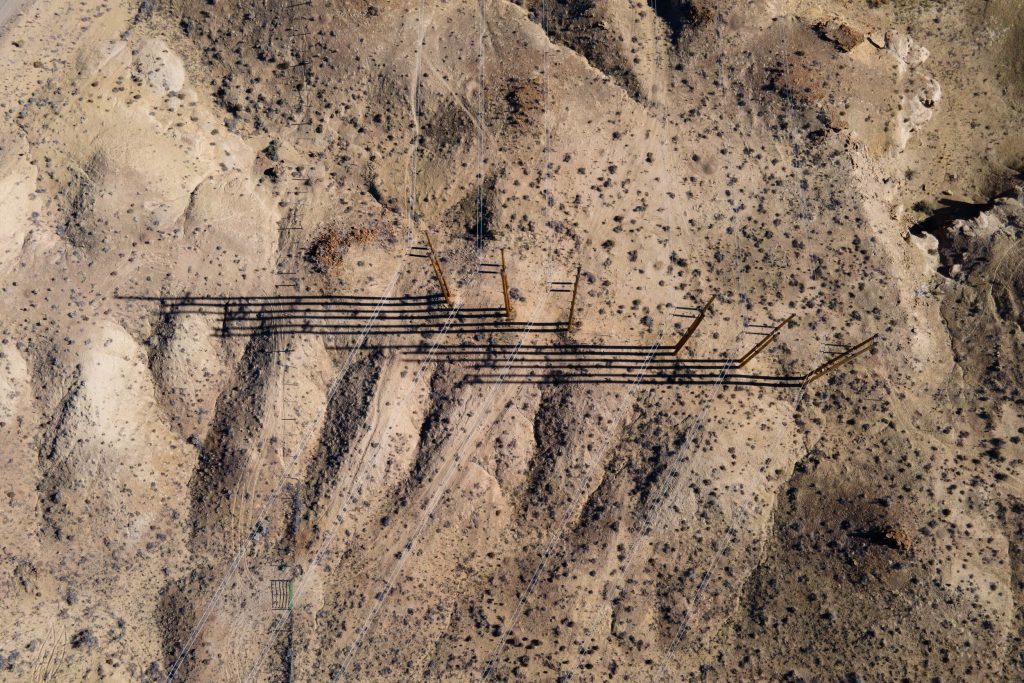 Wires Under Tension
September 2 – September 30, 2022
Reception: Friday, September 2, 5-8pm
Through sculptural sound installation and experimental music composition, Dylan McLaughlin's new exhibition Wires Under Tension provides sonified meditations on stories of eco-violence and climate threatened place. The exhibition gives space to hear and feel warning signs of drought and die-off, as well as experience material investigations of disruptive communication technologies and sonic eco-violence. One work manipulates recorded sounds of bark beetle infested trees illuminating conversations about the effects of climate change on the Piñon Pine. Another makes audible the resilient calls of the endangered Piñon Jay, experiencing habitat loss. In this work, violence and beauty are not presented starkly. The sound of Bark beetles move from harsh hum to delicate sparse space, while fracking field recordings become an oppressive meditation. Wires Under Tension brings into conversation the magnitude and influence of the acoustic world, in its vulnerability, influence, resistance, adaptation, and transformation.
Bio:
Dylan McLaughlin (b. Navajo Nation) is a sound and video artist living and working in New Mexico. Looking critically to ecologies of extraction, his work weaves Diné mythology, open source ecological data, and environmental histories while holding space for complexity. What transpires is the sonification of relationships to land through experimental music composition, improvised performance, and meditations of new forms of cartography and viewing land. In his multi-media installation and performative works, McLaughlin looks to engage the poetics and politics of human relations to place. McLaughlin is a recipient of the Fulcrum Fund, and has done residencies at Mass MoCA, Slow Research Lab, and BOXO projects. He received his BFA in New Media Art from the Institute of American Indian Arts, and completed his Master of Fine Arts in Art & Ecology at the University of New Mexico in 2021.