Old Art for New Parts
Russell Arthur Bauer
June 2- 30, 2023
Opening Reception: Friday,  June 2 from 5-8 pm

Sanitary Tortilla Factory is pleased to present Old Art for New Parts by Russell Arthur Bauer. Between the completion of his undergraduate studies and his graduate studies, Russell created an extensive body of work.  Paintings from this body will be displayed, along with three Edible Carnival sculptures, Rotisserie Rickshaw, Space Harvest, and GNO MAD. Make an offer on any piece of Old Arts to support the acquisition of New Parts bringing the touring rig out of the conceptual domain and into this one.
The Edible Carnival is an ongoing sculptural research project in the form of a traveling farm comprised of surreal and spectacular implements of agriculture, food handling, and food distribution. The EC is an exploration of new and old technologies, performed and explained for a wide audience. EdibleCarnival.org is a database where technical information for each element of the EC is available to anyone with internet access, where upcoming events will be posted, and a place where reflections on past events will be posted. The EC is a celebration of technological possibilities as they relate to the requirements of the living thing and the human spirit.  The next logical step in the Evolution of Edible Carnival is a touring rig that can transport sculptures in the collection as they circumnavigate North America.
Artist Bio: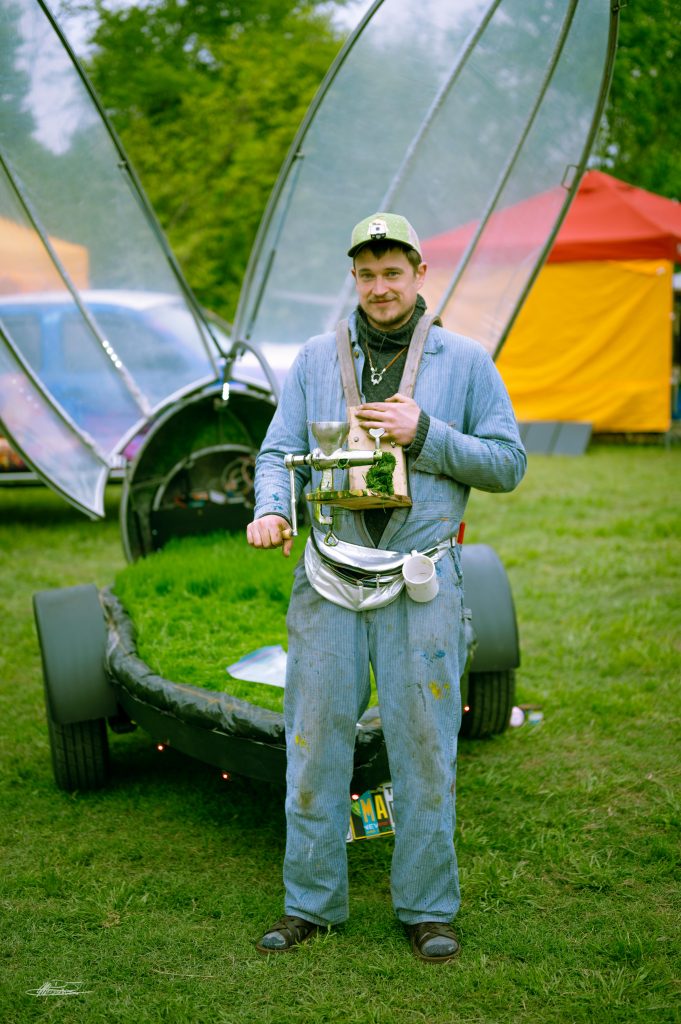 Russell Arthur Bauer creates kinetic, performative, and allegorical sculptures by applying his knowledge of construction, electronics, and living systems. When the works hang from the wall, he considers them paintings. As much work as possible is released into the public domain. Major ongoing projects include the Edible Carnival and the United States Chapter of People for the Ethical Treatment of Technology and Infrastructure www.PETTI.us. Bauer lives and works in New Mexico. In 2015 He received his MFA from the University of New Mexico in the Art & Ecology program, and his BFA from Michigan State University in 2007.