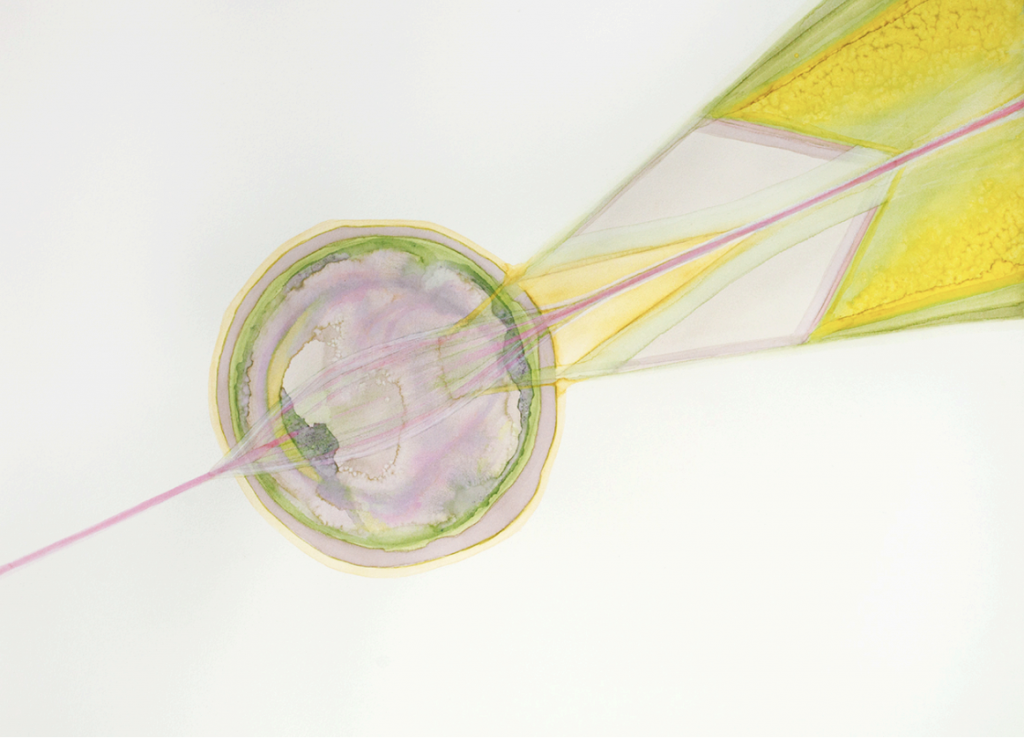 Toni Gentilli
Adaptive Immunity
October 1 – 30, 2021
Opening Reception: October 1, 5 – 7 pm
Sanitary Tortilla Factory presents, Adaptive Immunity, an exhibition by Toni Gentilli that renders the entanglement of human and environmental health, specifically the disproportionate impacts of autoimmunity on women and other chronic conditions linked to ecosystem degradation, through a compendium of naturally dyed textiles, weavings, paintings, sculptures, chlorophyll prints and botanical hydrosols.
Over the past five years Gentilli has worked almost exclusively with cottonwood trees as both subject and material. In the Middle Rio Grande Valley where she lives, the majority of cottonwoods are in decline and struggling to regenerate due to disruption of the flood cycle and riparian ecology. Moreover, extended droughts resulting from climate change are causing weakened immune systems in cottonwoods, and so they increasingly fall victim to fungal infection and other environmental stressors. Beyond living among them, Gentilli feels a deep kinship with Rio Grande cottonwood trees because she has a chronic case of Coccidioidomycosis, also known as Valley Fever, a pulmonary infection caused by microscopic soil-dwelling fungus endemic to the Southwestern United States. Coccidioidomycosis is on the rise due to global warming, intensified dust storms, and desertification, and further fueled by sprawling urban expansion, industrialized agriculture, and other disruption of soil ecosystems.
Gentilli's continued reflection on these issues has led her to understand that the climate crisis is a shared immunological plight which upsets longstanding notions of humans apart from nature, self and other, and individuals with discrete bodies versus interdependent communities of organisms. Her adaptive response has been to conscientiously reinsert herself into the web of connection between people, plants, the Earth's regulatory systems and our mutual wellbeing, and she invites you to join her on this journey toward collective healing.