A Companion for Departure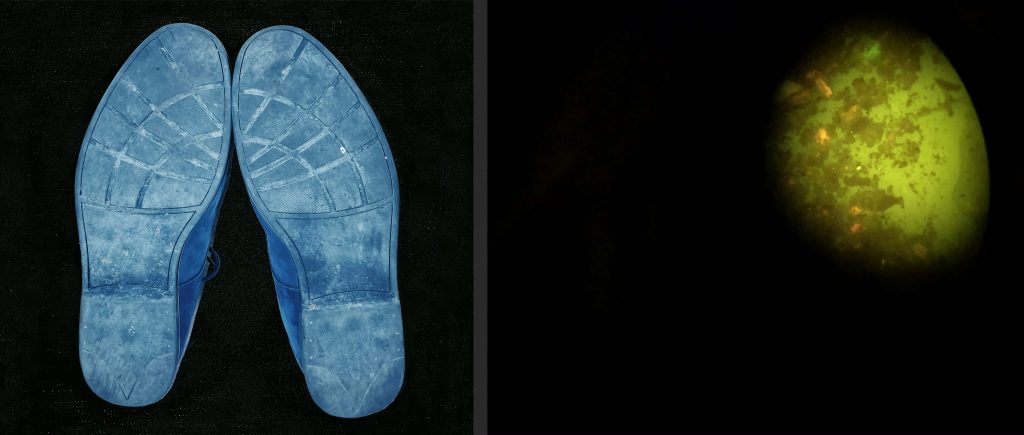 A Companion for Departure
Billy Joe Miller and Bethany Springer

October 8 – 29, 2022
Opening Reception: Saturday, October 8, 5-8 pm
Closing Reception: Saturday, October 29, 5-8 pm featuring Poet Lauren Camp

Sanitary Tortilla Factory is pleased to announce a new visual arts exhibition entitled A Companion for Departure by Billy Joe Miller and Bethany Springer. A Companion for Departure will be on display October 8th – October 29th with viewing hours Thursdays and Fridays, 12 pm-5 pm. Opening and closing receptions celebrating Springer and Miller's A Companion for Departure will take place Saturday, October 8th from 5 – 8 pm and Saturday, October 29th from 5 – 8 pm. Poet Lauren Camp will contribute to the closing reception of a public reading of work that is produced from a collaborative exchange of ideas positing A Companion for Departure. This reception is free and open to the public.
In this collective moment of vulnerability, Springer and Miller lose themselves to embark on a shared journey that bridges the familiar and unfamiliar, seeking points of contact between the enigmatic terrain of the body, mortality, and a projected home in outer space.
In a series of conversations spanning over a year, the artists shared experiences that ultimately and profoundly shaped the creation of work. These call-and-response discussions mined the limitations and possibilities of the body, thresholds of loss and resurrection, increasing competition for natural resources held by a planet in crisis, and wonder for the mysteries of the universe as they unfold. Music perpetually materialized as a point of departure and arrival – as a result, song lyrics are woven through the exhibition. Deciphering what was found, the created works coexist as coordinates in a synthesized map, as companions in a metamorphosis processing historical space, memorials, time capsules and artifacts in their wake.
Artist Bios
Bethany Springer received an MFA in Sculpture from the University of Georgia and holds a Modern Dance minor from Virginia Tech. She is the recipient of a Pollock-Krasner Foundation Grant, Individual Fellowships from the Arkansas and Iowa Arts Councils, and a Community Research Award from the UA Community and Family Institute. She has been in residence at Full Tilt Creative Centre and Terra Nova National Park in Newfoundland, The Arctic Circle in Svalbard, the Fine Arts Work Center, Bemis Center for Contemporary Arts, Tides Institute & Museum of Art, and Marble House Project among others. Exhibition venues include 21C Museum Hotel, Maryland Art Place, Boston Center for the Arts, the Delaware Contemporary, LHUCA, and most recently as a contributor to the Personal Structures exhibition at the 2022 Venice Art Biennale. Springer currently lives and works in Fayetteville, Arkansas and is an Associate Professor in Sculpture + Experimental Media at the University of Arkansas.
Billy Joe Miller is a self-taught interdisciplinary artist who creates sculptures, installations, and public art in response to the natural world. The themes of belonging, shelter, and sanctuary are integral to his work. As a hospice nursing assistant for many years, Miller accompanied people through the process of dying. His experiences in healthcare-related sites, as well as his diagnosis of multiple sclerosis in 2010, have inspired his desire to create accessible public art for parks, community centers, medical clinics, and hospitals. Originally from San Diego, California, Miller now lives in the East Mountains of Albuquerque, New Mexico. In addition to his studio practice, Miller creates collaborative community-based projects and produces public art. His work has been supported by New Mexico Arts, the Andy Warhol Foundation for the Visual Arts, Meow Wolf, Bridge Projects, The Speranza Foundation, City of Palm Desert, and the National Endowment for the Arts.