Across The Room From Each Other, a collaborative performance and exhibition with hazel batrezchavez and mk acting within a collective space interweaving ongoing conversations of family and practices of personal and public memorial over the duration of 6 weeks. Please check back for dates for performances, exhibitions openings for each phase. 
PHASE ONE (October 2 – 23), hazel batrezchavez considers the layers of systematic oppression related to silencing and policing of individuals both at the border and on the stolen land we currently occupy. BLINDFOLDED UNDER THE SAME SUN moves freely between poetry, textiles, sound-video installation, and large-scale sculpture. It is grounded in batrezchavez's familial history of migration from El Salvador/ Mexico and the inter-generational experiences they have shared when it comes to resistance, isolation, and survival.  
BANNER on north side of STF is a temporary installment affiliated with the work of hazel batrezchavez. The artist is a participant of a coalition of artists, fronteristxs. As part of the movement for abolition and to divest public pension funds from private prisons, fronteristxs will install a wall-size message in downtown Albuquerque on Oct 2nd at 10AM. Watch live on Instagram and Facebook: @fronteristxs
Follow #NMERBdivest, a project of the Prison Divest New Mexico Coalition
PHASE TWO (October 26 – November 6), hazel batrezchavez and mk perform their collaborative piece Across The Room From Each Other, over the duration of four days, they will acknowledge their own perspective journeys, and collective memories regarding familial histories. 
PHASE THREE (November 9 – 28), mk investigates coping mechanisms through the function of photographic memory within the last remaining family archives in their immediate family. You'll miss me when I'm gone, calls attention to their uprooted deep southern upbringing in relation to the practices of memorial, forgiveness and celebration while addressing their personal and public relationships with family
hazel batrezchavez and MK received Sanitary Tortilla Factory's Exceptional Visual Artist Scholar Award in 2020. The Exceptional Visual Artist Scholar (EVAS) series offers professional space for two Master of Fine Art graduate students per year as their final thesis show. The culminating exhibition launches them into their profession as an artist. With the series, we underscore exceptional artists attending regional institutions while highlighting Albuquerque's innovative contemporary art scene.
---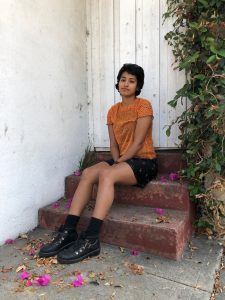 hazel batrezchavez received her Bachelor of Arts Degree in Studio Art and Anthropology from Grinnell College in 2017 and her MFA in Sculpture at the University of New Mexico in 2020. Since then she has been a part of various group exhibitions and pop-up shows in the United States, specifically in California, New Mexico, Iowa, and most recently México City, and Michoacán, México. batrezchavez is a recipient of the Center of Fine Arts, Dean's Travel Grant Award, MaryAnn Evans Grant and of both the Lucile Lattanner Reid Brock and the Betty Sabo Scholarship. At the moment batrezchavez is partnering with the Santa Fe Dreamers Project as part of her StoryMaps Fellowship at the Santa Fe Arts Institute (SFAI) to create a collaborative project, that centers the voices of humans that have been forced to migrate from their homelands. As she continues to prepare for a performance at the border ports of entry in El Paso and Brownsville, Texas following her own families migration.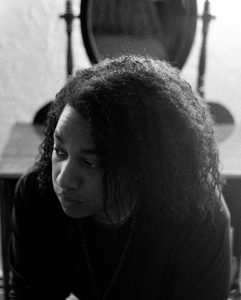 MK (Monica Kennedy) is an artist living in Albuquerque, New Mexico. In 2017, they received their BFA in Photography and Digital Media from the University of Houston and are currently attending the University of New Mexico for their MFA in Photography. They are originally from a small rural town by the name of Sulligent, Alabama, and this place has become a driving force for the mass majority of their work.
Using found items, stories, and the longing to be back with their family in this small town. They work in a variety of mediums ranging from photography, printmaking and sculpture in order to pursue and question their upbringing, identity, family, and the terms of loss and memory. They have shown at institutions such as the Blaffer Art Museum, The National Hispanic Cultural Center and SITE Santa Fe.