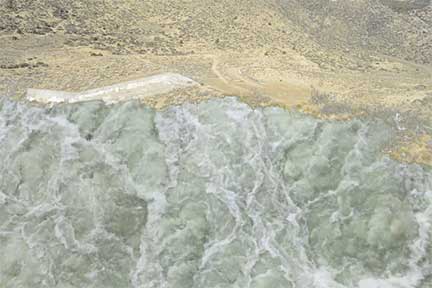 March 3-31, 2017
Opening: First Friday, March 3, 6-9 pm
Artist Talk: Thursday, March 23, 6-7 pm
In this immersive installation of video, performance, sound, lithography, and sculpture, Erin Fussell transforms an urban desert flood control dam into a creative site.
April 15, 4:00 PM

A CONDENSED SLEEPOVER GROUP HYPNOSIS MFA TALK. Together we will journey into the unconscious mind
PLEASE BRING YOUR SLEEPING BAG, PILLOWS, BLANKETS, WHATEVER YOU WOULD LIKE TO BE COMFORTABLE.
This will start PROMPTLY at 4:00 PM and not run past 5:30 PM.