La Eterna Injusticia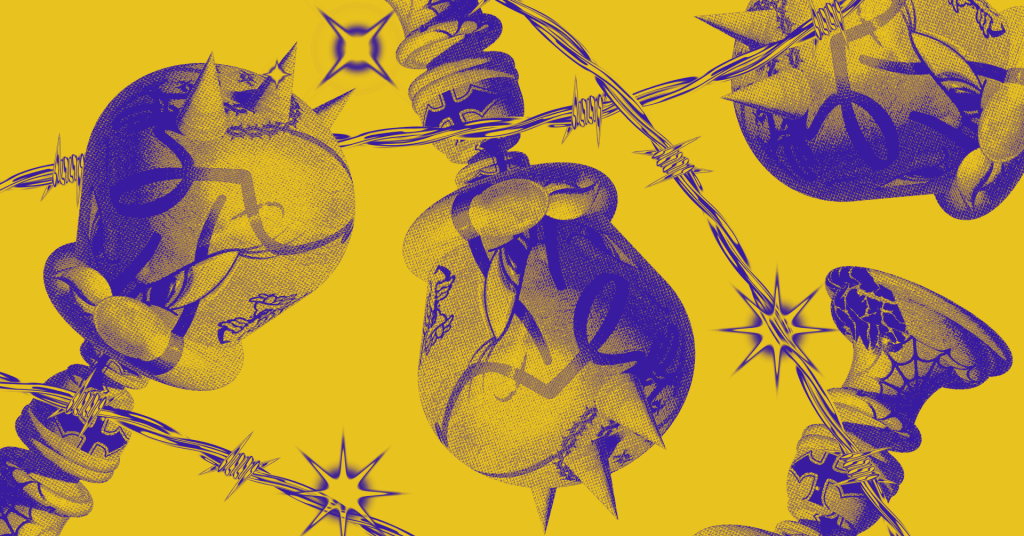 La Eterna Injusticia
Martín Wannam
January 6 – January 27, 2023
Reception: Friday, January 6, 5-8:30 pm

Sanitary Tortilla Factory proudly presents La Eterna Injusticia by Martín Wannam.  This exhibition reflects on the power of monuments by questioning the ideologies they can reinforce. The brown silhouettes in each portrait takes the place of the monuments in Guatemala City with violent, oppressive histories, especially in relation to the LGBTQ+ community. Removing the iconography and placing the brown silhouette in its place creates an intervention that asks the viewer to reimagine each monument's power through a queer lens. By combining a variety of popular culture references and textures in each artwork, a maximalist anti-aesthetic is created. The concept of monumentality is also present in the video installation. Each performer becomes a moving monument and the audience becomes a participant in the work as they partake in the spectacle. The exhibition asks, what would a queer utopia look like? What, or who would be idolized through a monument?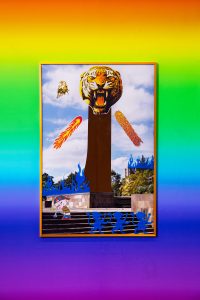 Artist Bio
Martín Wannam (b. 1992, Guatemala) is a visual artist and educator whose work looks critically at the historical, social, and political climate of Central America, specifically examining its impact on the queer individual. He focuses on the intersection of brownness and queer utopia,using the tools of photography, sculpture, and performance. Working from the premise of iconoclasm, he enacts a constant evaluation of systematic structures such as religion, coloniality, folklore, and white supremacy.
He received his MFA in Photography from the University of New Mexico in the Spring 2020, a Diploma in Contemporary photography from La Fototeca (GT) in 2016, and a BA in Graphic Design from the Universidad Rafael Landivar (GT) in 2015. Wannam has exhibited nationally and internationally, including various group and solo shows in Guatemala, The United States, Rotterdam, Netherlands, and Korea. Wannam is the recipient of a Special Mention in the category Series in PHOTO PRIDE 2020, Fulcrum Fund 516 (2020), Coke Newhall Photo Fellowship (2020), MaryAnn Evans Grant (2019), SPE Student Award for Innovations in Imaging (2018), and Site Scholar (2018-2019). Currently, he is an Assistant Professor in Studio Art at UNC Chapel Hill and part of the Fronteristxs Collective.