Divine Immanence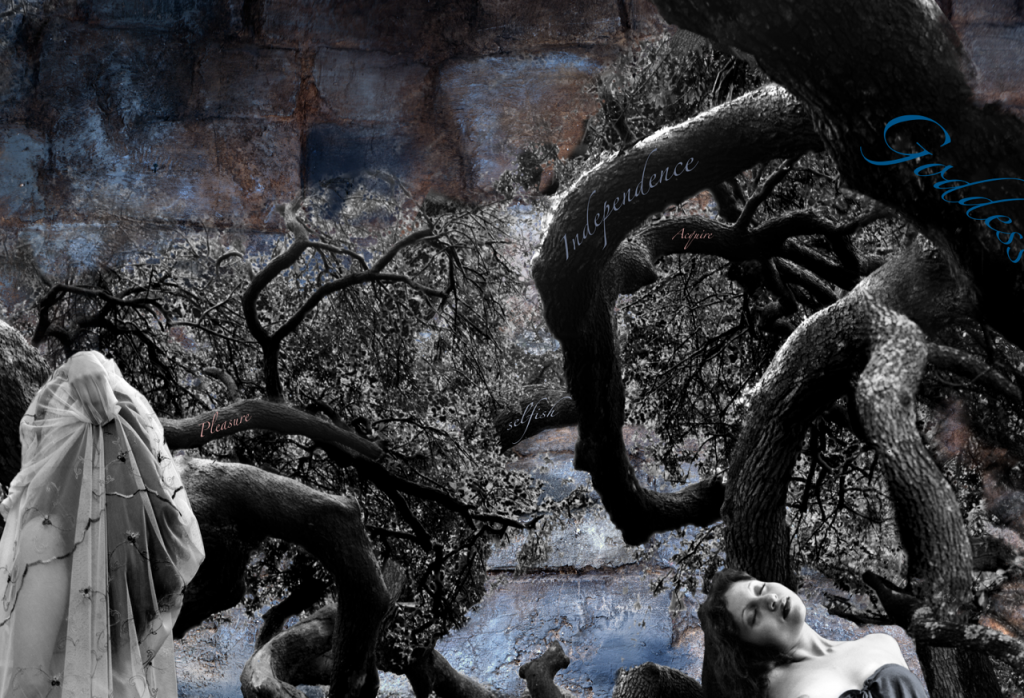 Divine Immanence
Apolo Gomez and Delilah Montoya
November 10 – December 30, 2023
Opening Reception: Friday, November 10 from 5-8 pm
Sanitary Tortilla Factory is proud to present Divine Immanence, a two-person exhibition that embarks on a profound exploration of identity, and spirituality through photographic works by Apolo Gomez and Delilah Montoya. This exhibition challenges preconceived notions of heaven, female archetypes, and the queer experience through photography.
Delilah Montoya's "La Llorona in Lillith's Gardens"is a mesmerizing photographic mural that reimagines two archetypal figures, Lillith and La Llorona. Traditionally portrayed as evil spirits, these women have been used to prescribe societal norms for women's behavior. Montoya's work provocatively challenges these traditional double standards, infusing these female archetypes with new and empowering meaning.
Gomez's exploration of spirituality, body, and queerness, in his work creates a compelling dialogue with Montoya's ability to challenge reimagine archetypal figures. Together, their works collectively challenge viewers to consider the multifaceted nature of identity.


Artist Bios:
Apolo Gomez was born in Austin, TX, and is a queer Chicanx visual artist based in Albuquerque, New Mexico. Now in remission after overcoming a bout with lymphoma, Apolo started photographing and began capturing portraits of his friends and important people in his life. His interdisciplinary practice, encompassing photography and installation, explores themes of person hood, queerness, desire, loss, and their Latinx identity. Gomez' work has been exhibited at notable venues including the Colorado Photographic Arts Center in Denver, CO, the Nevada Museum of Art in Reno, NV, and the National Hispanic Cultural Center Art Museum in Albuquerque, NM. His work has also been published in I-D magazine, Southwest Contemporary, and Elephant magazine. Gomez is represented by Kouri + Corrao Gallery in Santa Fe, NM, and currently serve as a Studio Assistant for artists Judy Chicago and Donald Woodman
Delilah Montoya is a self-identified Chicana artist, works and lives in New Mexico. As an activist artist, she poses herself questions about identity, power, land, borders, gender, community, family. She is an investigator of histories and lives; her primary subject is the human condition through time and territory as expressed through the lens of being a mestiza, a Chicana, someone who claims a hybrid identity. Delilah's work is in the Los Angeles County Museum of Art; Los Angeles, CA; Houston Museum of Fine Art; Houston, TX; National Mexican Museum; Chicago, Ill.; The Bronx Museum, Bronx, NY; Albuquerque Museum and the Smithsonian Institute; Washington DC. Her awards include the USLAF Latinx Fellowship, Artadia Award and the Richard T. Castro Distinguished Professorship. She is a professor emerita from the University of Houston, College of the Arts.