Amo ergo sum I love, therefore I am – Valerie Roybal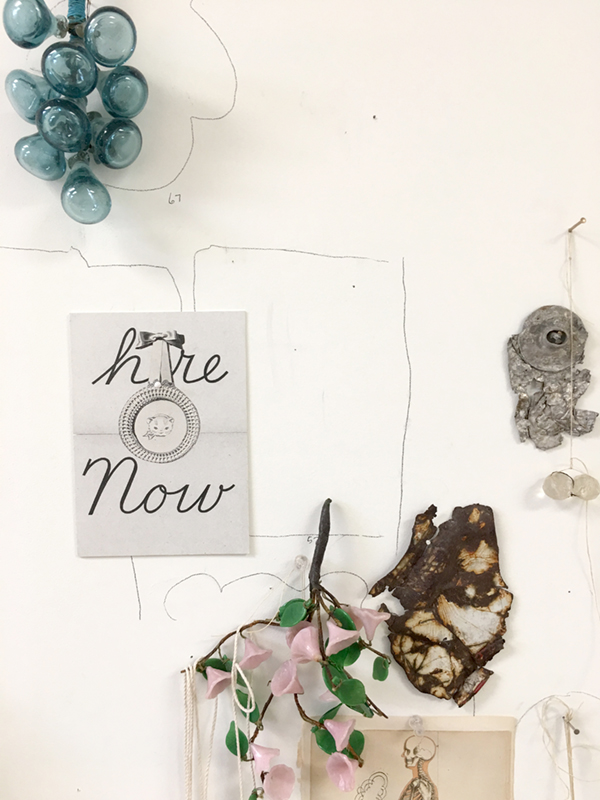 February 1 – March 8, 2019
Reception: February 1, 2019 5-8pm 
For the past year, Valerie Roybal had dedicated her studio practice to creating an installation focused on her love of things. Valerie fondly attended to a host of objects that were discarded
and obsolete. Roybal's intimate and delicate reconstructions of fishing weights, postcards, sheet music, and oddities reconstruct a sophisticated elusive narrative that speaks to poetic passing of time. What had been overlooked and abandoned now becomes intricate parts of an obscure narrative. The constellation of objects carries a deep affection for the passing moments of our collective triumphs and fragility of our lives.
This exhibition was planned over a year ago. With Valerie Roybal's passing this past week, the exhibition becomes part retrospective, part memorial, and tribute. The exhibition will be mounted by artists sheri crider and Heidi Pollard.