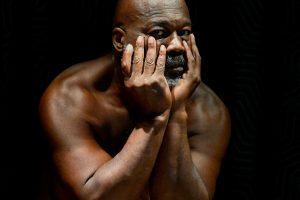 EXHIBITION OPENING: Friday, August 13, 5-7pm
Sanitary Tortilla Factory is proud to announce our Summer 2021 Artist in Residence Mitchell Squire will be joining us July-August, 2021. Squire is a multidisciplinary artist, educator, and curator whose practice encompasses architecture, visual art, and the study of material culture. He has mounted solo exhibitions at CUE Art Foundation (NY), White Cube (London), Bemis Center for Contemporary Art (Omaha), and the Des Moines Art Center, and has had work included in signature group exhibitions across the United States such as Richard Gray Gallery (Chicago), Everson Museum of Art (Syracuse), and Minneapolis Institute of Art. His work is in the permanent collections of the Des Moines Art Center and the Minneapolis Institute of Art as well as major private collections worldwide. He has completed residencies at Skowhegan School of Painting and Sculpture, Ox-Bow School of Art and Artists' Residency, and Banff Centre for Arts and Creativity, and has been an invited participant in educational programs at Museum of Modern Art (NY), New Museum (NY), and Pérez Art Museum Miami. Squire currently holds the position of Professor of Architecture at Iowa State University where he took both undergraduate and graduate degrees, and has been visiting professor at Bernard & Ann Spitzer School of Architecture at City College New York (2020/21), University of Tennessee (2020), University of California Berkeley (2012 and 2015), University of Michigan (2009), and University of Minnesota (2000), and has taught abroad in Rome, Italy (2004, 2007). He has received awards from the Association of Collegiate Schools of Architecture (ACSA) for New Faculty Teaching (2005) and Creative Achievement (2009).
In 2020, Squire co-curated the exhibition "Black Stories" at the Des Moines Art Center, which was his first major curatorial effort, and founded the Gateway Fund, a self-sustained, self-funded public art project that distributes micro grants to emerging BIPOC artists, designers, activist, and public intellectuals living and working in Iowa. He also initiated the Black Chapel project, an on-going site-specific installation that is his largest sculpture to date. The project is a creative emplacement within a 3-story antique corn-sheller located at Black's Heritage Farm in Ames, Iowa, about 1.5 miles south of Hwy 30. Built in 1965/66, Squire intends the site be used for explorations in Black spatial practice, specifically Black performance and sound art, in addition to a sculptural repository for antique jewelry.
Another on-going project, which Squire began in 2020 under the annoyingly academic title "Self Portraits on the Socio-Sexual Effects of Extractive Economies and the Material Geophysics of Race" but which he has since coined "the sexuality of the thicket", he plans to pursue during residency at Sanitary Tortilla Factory through drawing, photography, and performance. This project marks Squire's formal return to self-portraiture which he began in the 90s, through which he hopes to assert a set of ever-shifting imaginaries of sexualities of the 'field', in the materiality of a 'wilding' Blackness, in the Black Outdoors. Examples of this work will be featured in the upcoming Issue #15 of Aint-Bad, an independent publisher of contemporary art.