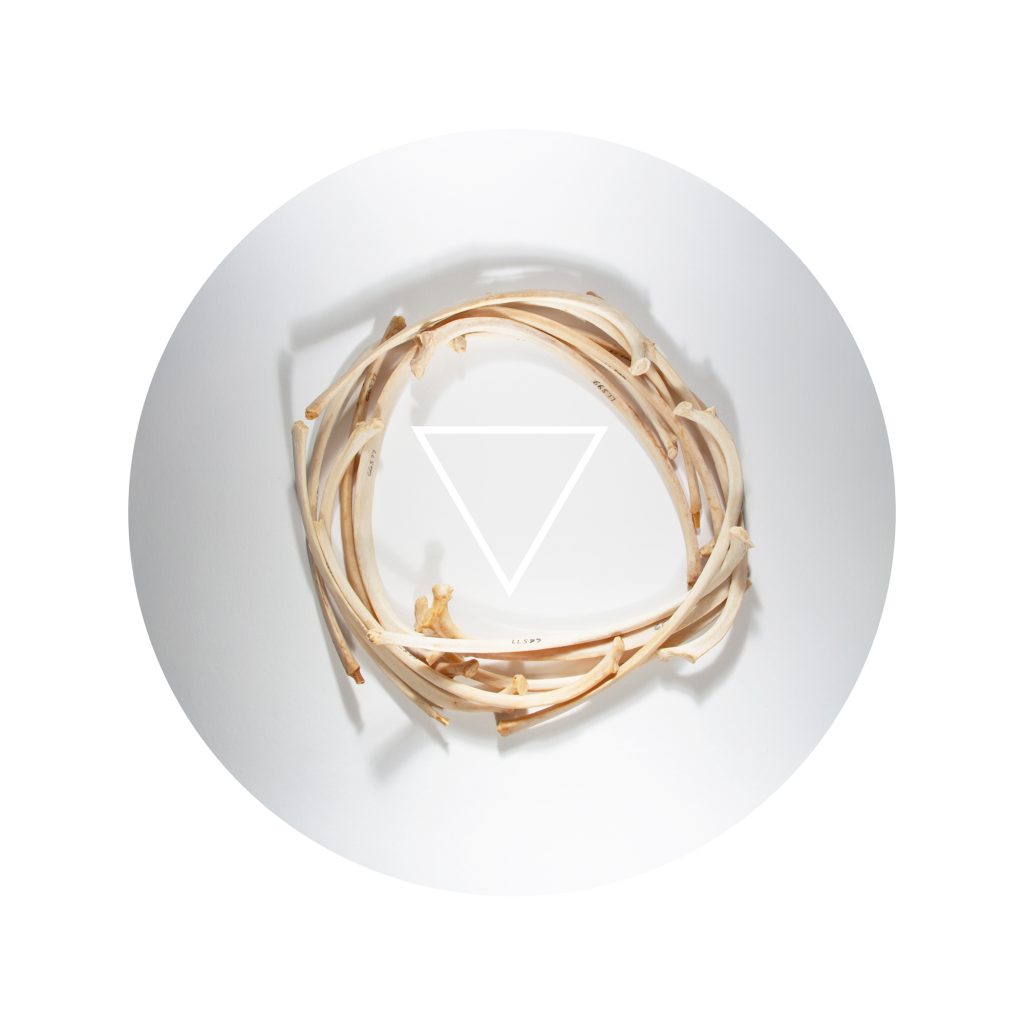 Ananke
Viola Arduini
April 12th – 26th, 2019
Opening: Friday, April 12th, 6-9 pm
Closing: Friday,  April 26th, 6-9 pm
Ananke, the Necessity, was considered one of the forces dominating nature and human fate in ancient Greece; even the gods were subjects to her; a mechanical force of chained events, reactions, given possibilities. In this exhibition, Viola Arduini explores and suggests a renewed understanding of the power of such force, while suggesting the necessity for change. Ananke is the mechanical, blind destruction humans are causing on the planet, yet Ananke is the need of a reaction.
Arduini's creative practice investigates relationships formed by humans, animals, and technology, engaging in issues of biodiversity loss, promoting new forms of dialogue about coexistence.The impact of human activity on the planet is so enormous, cohabitation with other species seems impossible. Mixing languages and practices from both art and science, Ananke offers a space for questioning and promoting change regarding the current ecological crisis.
Arduini's work narrates – through embodied aesthetic experience for the audience– stories that are just small enough to be felt and thought; yet are complex and open for generating new connections, feelings, and ideas. Embodiment becomes a tool through which stories and ideas are activated, a space for generating different views of extinction and cohabitation; ideas of kinship, interspecies relationships andhuman presence become the ground for seed
ing different awareness and possibilities for new archetypes.
Exceptional Visual Artist Scholar
Ananke by Viola Arduini is a University of New Mexico MFA  thesis exhibition that is part of Sanitary Tortilla Factory's 2019 Exceptional Visual Artist Scholar (EVAS) series. The Exceptional Visual Artist Scholar series offers professional space for the culminating exhibition that defines the student's launch into their profession as an artist. The series hopes to underscore exceptional artists attending regional institutions while highlighting Albuquerque's historic connection to contemporary art practice.