往无咎 Walking On Transience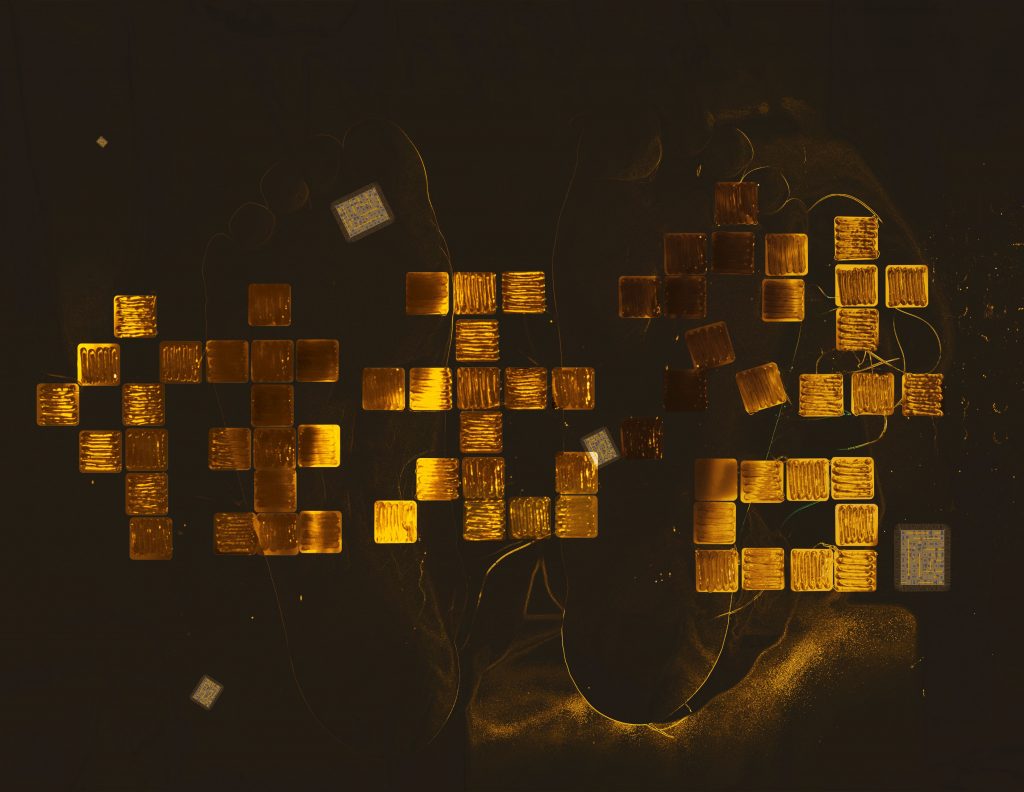 往无咎 Walking On Transience
Ranran Fan
March 25 – May 13, 2022
Reception: Friday, April 8, 5-8 pm
*Performance starts at 5:34 pm

Artist Talk: April 25, 4pm CTR ART2018 at UNM
Sanitary Tortilla Factory presents 往无咎 Walking On Transience an exhibition by
Ranran Fan. 往无咎 is a sentence from a hexagram, 履(Lv), in I Ching, meaning "going
forward with simple, humble steps, there will be no error". This sentence has been
helping the artist to get through years of struggling on finding and walking the path as a
free individual under an oppressive political and patriarchal environment. It has provided
the strength to fight against racial discrimination and deal with personal traumas. In
this exhibition, Ranran covered the gallery floor with floor tiles that could print texts
while stepping on them. She also made two small tiles that could be transformed into a
pair of shoes for walking on the area without floor tiles. The physical pain of stepping
on narrow, hard matrices with bare feet and wearing lumpy shoes resonates with her
emotional response to the traumatic experiences. But through this process, these
sensations and emotions become ephemeral. What truly remains is the act of walking.
Walking on transience and keep walking.
*I Ching is an ancient divination book in Chinese culture. The hexagram, 履(Lv), literally
means "shoe", and also refers to "treading, living and doing".
Ranran Fan is the recipient of Sanitary Tortilla Factory's 2022 Exceptional Visual Artist Scholar (EVAS) award. The EVAS series offers professional space for Master of Fine Art graduate students per year as their final thesis show. The culminating exhibition launches them into their profession as an artist. With the series, we underscore exceptional artists attending regional institutions while highlighting Albuquerque's innovative connection to contemporary art practices.